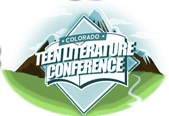 35th Annual Colorado Teen Literature Conference
The Magwitch Fund is intended for adults who are not students who wish to attend the Colorado Teen Literature Conference but do not have financial support from any organization and cannot afford to pay the registration fee on their own.
This grant includes conference registration, continental breakfast, and lunch at the Colorado Teen Literature Conference scheduled for Saturday, April 13, 2019, 8:00 AM - 4:00 PM at the Tivoli Conference Center, Auraria Campus, Denver, Colorado. Conference participants are responsible for their own transportation to and from the conference.
The featured speakers for the conference will be Sandhya Menon and Bill Konigsberg. Additional workshops and speakers are scheduled on topics including writing workshops, new books for teens, local authors and publishing. Book sales and author signings are also scheduled.
ELIGIBILITY: This grant is available to educators from underrepresented groups, including underrepresentation based on: race, cultural, ethnic, or religious identity; gender identity; sexual orientation; physical, cognitive or emotional disability; and socioeconomic adversity. The grant is intended to assist an educator who might otherwise not be able to attend. Grant will include an RTD day pass to assist with transportation. Winner's name and email addresses will be shared with the donor organization.
The deadline for all grants is January 25, 2019. All applicants will be notified of final decisions by email.
Applicants who do not receive a grant will still have an opportunity to attend the conference if they can find additional funding.
Please contact us if you have any questions.